Profile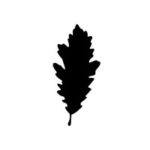 Turkey Oak
My CV
Latin name?

Quercus cerris

UK population? (How many are in the UK?)

It is widespread and abundant in the UK; it was introduced here more than 300 years ago.

Genome Size? (Genome size is the total amount of DNA contained within one copy of a single genome)

By mass, about 1.8 pg (picograms = one trillionth of a gram), or about 2 Gbp (1 Gbp = 1 billion base pairs).

Most recent common ancestor to Homo Sapiens (presumed)

Our common ancestor was probably around about 1.6 billion years ago. The present day alga, Chlamydomonas, may have some characteristics of the ancestor.
I should be sequenced because...: I am held in high regard by many European gods; I am considered to be sacred by Zeus and Jupiter, the Greek and Roman gods of thunder.

About Me::

I am a large and impressive deciduous tree native to south-eastern Europe and Asia Minor – if you look on a map, Turkey is right in the middle of that region.

I can grow to 30m and have dark grey back that, with age, develops deep fissures and plates.  A shocking detail: because of my height, I am often the tallest living thing in the landscape but, as a consequence, I am prone to suffer from lighting strikes.  My leaves are very distinct …

… as are my acorn cups.

May the gods look down in favour of those who vote for me.
---
---
---
---
---