Profile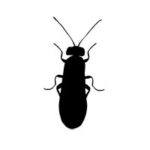 Oak Apple Gallwasp
My CV
Latin name?

Biorhiza pallida

UK population? (How many are in the UK?)

Lots! Probably millions. Gall wasps have been collected by vacuum traps hung from balloons high in the sky.

Genome Size? (Genome size is the total amount of DNA contained within one copy of a single genome)

2Gb (big for an insect!)

Most recent common ancestor to Homo Sapiens (presumed)

Long long ago! Probably a worm-like animal around 600 million years ago.
I should be sequenced because...: we can then explore both how I control plant development and regulate my unique lifecycle

About Me::

I'm weirdly amazing!

Biorhiza pallida, the oak apple gall wasp, is an amazing creature. Though tiny, this insect can control an oak tree, causing it to grow new and strange structures. The oak apple gallwasp also has a unique lifecycle, involving alternation between a winged generation of males and females and an all-female generation in which mothers produce either only sons or only daughters, without mating. Weird! Why?

Gall wasp superpowers

Following the lifecycle through a year highlights the unusual abilities of the oak apple gallwasp. In the spring, a mother oak apple gall wasp climbs up an oak tree from the ground. She has no wings, so walking is the only way. When she finds a suitable oak bud, she lays up to several hundred eggs deep inside it.

Each egg hatches to produce a tiny larva, less than a millimeter long. This larva produces something (we don't know what) that causes the plant tissues around it to grow into a structure that the tree would never usually make – the oak apple that you can see in the picture below. The bud opens, but rather than leaves, a spongy pink ball grows instead. Early in gall development, the gall wasp somehow causes cells in the oak tree that have already become one kind of cell (let's say a leaf cell) to revert to a stem cell state and then develop into a different kind of cell entirely in the gall. This is rather like, in our bodies, a blood vessel cell turning into a muscle cell.  This is rarely possible in other organisms, and is something that it would be very good to know more about. For example, we would understand more about repairing tissue damage. This control over plant development is a gallwasp superpower!

An oak apple gall of Biorhiza pallida, on the bud of an oak tree in spring.

If we open a gall, we find that it contains many chambers, each occupied by a larva. The oak apple provides each of them with food, and protection from outside conditions (such as overheating, or drying out).

The plant tissues in the gall provide the larvae with perfect food, super-rich in nutrients. Under instruction from the gallwasp, the gall tissues lack any of the poisonous or nasty-tasting compounds that usually protect plants from being eaten. In contrast, the outer parts of the gall are well defended with toxic chemicals (including tannins similar to those in tea) that help protect it from mould and stop it from being eaten by other herbivores, such as caterpillars. This concentration of tannins was the reason for galls being collected as an item of trade in historical times. Long caravans of camels – and later, boats – carried cargos of galls into Europe from the eastern mediterranean. The tannin was extracted and used to make writing ink and dyes for cloth, until the late 1800's.

When the larvae are full grown, they turn into pupae from which adult wasps emerge. It is an odd feature of gall wasp biology that offspring of a single wingless mother are either all brothers, or all sisters. The adult wasps also look very different to their mother: for a start, they all have wings, as you can see in the picture below. As with causing a gall, we have no idea how gall wasps do this!

These males and females mate, and the females fly down to the roots of an oak tree. They crawl down the tiny spaces between the roots and the soil, and lay their eggs into the root. It must be a hazardous journey for a small winged insect, and a very different one to that which their mother made up the oak tree in the spring. The eggs laid into the roots also develop into a gall – which looks very different to an oak apple, as you can see (below).

Though the galls look different, the gall wasp larvae develop inside them in much the same way. The next generation of gall wasps emerge in the spring – and this time, all of the emerging wasps are females. They have no wings (as we met earlier), and climb up the oak tree to lay their eggs in oak buds and so complete the lifecycle.

A Galaxy of Galls

The oak apple gallwasp is just one of over 100 species that cause galls on oaks in Europe (and there are over 1000 species World-wide). Each species (and generation of each species) causes a different type of gall, often with striking shapes and colours that make them look like sweets, or mini spaceships, or sea creatures (see 3 other gall wasp galls, below). How do they do that?!

What is the effect on the oak tree?

There is no benefit for the oak tree in providing the gall wasp with food and protection, because the gall wasp does nothing helpful. The oak tree isn't being generous in building a gall – it seems that most trees simply cannot resist the instructions given to them by the gall wasp. So, the gallwasp is a parasite. In most cases, though, there seems to be no measurable bad effect on the oak tree. There are times when galls DO cause damage. If you look at this picture below, there are probably so many galls that the leaves cannot function properly, and the weight of the galls may damage branches. There is also one gallwasp species that can kill chestnut trees. It's an invader in Britain, just arrived. A gallwasp genome would be an important tool in learning how trees can resist attack by dangerous gallwasps.

How do gall wasps do it?

We don't know how gall wasps control the development of their oak tree, or what differences between gallwasp species result in different galls. We don't know how gallwasps alternate between the different generations in their lifecycle, or why these generations produce different galls. There is some evidence that gall wasps cause the oak tree to produce a structure somewhat like a seed, but in a new place, and wrapped in new kinds of tissue that provide protection. But really we don't know much. Some galls are about as different from normal oak tissues as a strawberry, and if we knew what gallwasps do, we would probably learn some fundamental things about how plant tissues develop along the way. The best way to do that is to find out which genes the gallwasp is switching on and off at different stages in its life cycle, and an oak apple gallwasp genome would be a key part of such a study.

But why make different galls in different generations?

One of the reasons the galls of the two generations in the gall wasp lifecycle develop in different places on the tree and have different structures is probably to make them harder to find and attack by enemies of the gall wasps. The most dangerous of these are other wasps, which drill into the gall and lay their eggs inside. The larvae that hatch eat the larval gallwasp. The reasoning goes that an enemy that evolves to attack the oak apple generation of Biorhiza pallida would be unlikely also to be good at finding the other generation on the roots. Certainly, different galls are often attacked by different sets of enemies. Though all this death sounds grim, it means that each gall becomes a home for a community of species. A single oak apple gall can often produce more than 10 different types of insect (some of these natural enemies have striking metallic colouration, such as the Torymus in the picture below). So, if we understand how the oak apple gall wasp makes its gall, we understand the development of a natural microcosm of biological richness.
---
---
---
---
---