Profile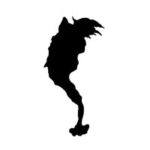 Leathery Sea Squirt
Avast! Ask me questions about my majestic leathery squirty existence.
My CV
Latin name?

Styela clava

UK population? (How many are in the UK?)

Uncertain

Genome Size? (Genome size is the total amount of DNA contained within one copy of a single genome)

Unknown

Most recent common ancestor to Homo Sapiens (presumed)

More than 520 million years ago, when the subphylums 'Tunicates' (including sea squirts) and Craniata (all animals with bone skulls) split from the phyllum 'Chordata'. We were probably all small swimmy worm things around this point
About Me:

My name is Claire. I live in London with my dog Echo and although I used to be a geneticist, I now work in railway technology research

Read more

I'm Claire, I have a PhD in molecular genetics, but I currently work as a technical analyst for railways…go figure! Science is weird. I like DNA, Dinosaurs and natural history.

Read more

Working in science is a funny thing…I first got into it at school because I loved biology, especially how the brain worked. Because of this, I went to university to study neuroscience, and after that looked for jobs where I could work on diseases like Alzheimer's and Schizophrenia because I wanted to do something useful. It was very interesting, but gradually I moved away from brains and into genetic research of blood diseases. This was partly because we understand this field a little better, so the research I did would be put to use helping real people more quickly.

I finished my PhD last year at King's College London. While I was there, I helped develop a quicker and safer way of identifying pregnancies in which the foetus was affected by haemoglobinopathy blood disorders (sickle cell disease and alpha and beta thalassaemia) in a way that was quicker and safer than what the NHS was currently using. I'm really proud of the work I did there.

Science is a funny business, and now I'm doing something completely different! I work for a company which does research on how to improve the UK railway network. We look at all sorts of things, like how developments in drone technology, artificial intelligence, robotics and biotechnology might affect us a long way into the future. The good thing about studying science is that once you have the skills to think critically and do research, you can apply it to all sorts of different fields. I love my current job because it's always different – one day I might be reading about driverless cars, and the next day looking at when people complain about train horns most on twitter to see how they disturb people's sleep cycle!

My Typical Day:

I do most of my work on my computer in an office in London. A lot of it is reading technical papers and writing about what I find.

I should be sequenced because...: It will show how invasive species spread around in the sea, which is important for protecting marine ecosystems and biodiversity

About Me::

Avast! I am the Leathery Sea Squirt, fearless clinger-on-to-things of the high seas! Although I'm native to the Northwest Pacific, I've been recorded off the coast of the United Kingdom since the 1950's, and I'm found all over the world in shallow waters. I've spread by clinging to the hulls of boats, or to the shells of oysters transported here on those boats.

I'm variously called the club sea squirt, club tunicate, Asian tunicate, leathery sea squirt or rough sea squirt…but I like the name leathery best, as it describes my hardy disposition. I'm a lone wolf, travelling about the way I do – settling where I please to sit on a rock and feed on all whatever delicacies I can filter from the water around me.

Although I'm magnificently beautiful (as you can see from my picture) and fun to be around, some people aren't that happy that I have come to visit their countries. How ungrateful! Apparently when I grow too much in one area, I out compete locally farmed muscles and oysters for their food. I'm also considered a pest for 'fouling' the hulls of ships. On the other hand, there is some argument that I'm pretty good for increasing biodiversity – this is because I only attach myself to a pretty small area of rocks, but then allow other species to grow all over me once I'm there. More space often equals opportunities for more species.

Scientists say sequencing my genome would be interesting because it would help them understand how I have spread to different places around the world, and how my population has evolved once I'm at those locations. They could use this to produce cool maps that show how I have spread around, which could help predict how other similar species might disperse themselves. This is especially important because I'm an invasive species, so people are worried that I could be a threat to native species in new ecosystems that I enter.

When an organism comes to a new location, scientists expect to see reduced genetic diversity and genetic bottlenecks in members of that organism in the new area. For example, if a lot of humans with blonde hair and sticky-out ears all settled in a new place and only bred with each other, you would expect the majority of humans produced for many generations to also have blonde hair and sticky out ears. The thing is, that doesn't happen as much as scientists have predicted it should in marine species. Sequencing my genome might help understand why that's the case.
My Interview

What did you want to be after you left school?

A zoologist or scientist

Were you ever in trouble at school?

Sometimes, mostly for forgetting my homework or getting caught playing pranks on my friends

Who is your favourite singer or band?

I like punk and one of my favourite bands is The Offspring. I've loved them since I was 14!

What's your favourite food?

Spicy curries
---
---
---
---
---