Profile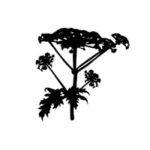 Giant Hogweed
My CV
Education:

University College London, University of Bern and École polytechnique fédérale de Lausanne in Switzerland

Qualifications:

Two Masters degrees and hopefully and upcoming title of a Doctor

Current Job:

Latin name?

Heracleum mantegazzianum

UK population? (How many are in the UK?)

Millions and everincreasing

Genome Size? (Genome size is the total amount of DNA contained within one copy of a single genome)

22

Most recent common ancestor to Homo Sapiens (presumed)

Mitochondrial Eve
I should be sequenced because...: I'm Britains most toxic plant. But my genome holds secrets to how my toxins can be used to prevent pests to produce more food for the world.

About Me::

I'm a stout, tall and toxic fellow – a monster towering up to 20ft tall. I was introduced in Britain as an ornamental plant in the 1920s and since there is there is no looking back. I have conquered the world, by spreading my territory and troubling anyone who touches me. The secret is that I produce up to 50,000 seeds, but I begin dying after they have set seed.

The toxin from in my leaves, roots, stems, flowers, and seeds, called furanocoumarin interacts with the DNA and when comes in contact with sunlight, becomes toxic causing bad blisters on the skin along with other allergic reactions.

I can get as tall as 20ft! Notice that the man wears a special bodysuit in order not be stung, otherwise he might get blind!
---
---
---
---
---